Disasters can result in physical damage or complete loss of property. When purchasing property in an area prone to hurricanes or floods, it is important to have sufficient coverage to protect your investment from considerable damage and loss.
Some standard homeowner's insurance will cover wind and flooding events. If your policy does not cover these hazards, there are other options for coverage.
The Texas Windstorm Insurance Association (TWIA) can provide wind and hail coverage when insurance companies exclude it from homeowner or other property policies sold to coastal residents. TWIA is the state's only insurer of last resort for wind and hail coverage in the 14 coastal counties and the parts of Harris County east of Highway 146. However, to qualify for TWIA coverage, a homeowner's residence must be built according to windstorm-resistant building standards and pass a windstorm inspection.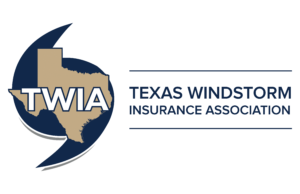 Check with an insurance agent about the specific requirements for TWIA, the availability of discount programs from private insurance companies, and the specific requirements needed to qualify for each.
TIPS FOR PREPAREDNESS

1. Be sure you have BOTH flood and windstorm insurance coverages. Flood insurance does not cover wind damage and windstorm insurance does not cover flood/storm surge damage.

2. Read your insurance policies and know what is covered and what is not covered. If you are not sure, talk with your agent.

3. Insure your home or business for what it will cost to REPLACE the buildings. Deductibles vary; be sure you have chosen deductibles that you can afford should you have a loss.

4. If changes to your insurance coverage are needed, plan ahead. It may be too late to make changes if a hurricane is already in the Gulf.

5. At least once a year, take an inventory of your property. Consider videotaping a "tour" of your belongings. Keep all property records in a location away from your home or business. Schedule an insurance "check-up" with your agent well ahead of hurricane season.

6. Be sure you know how to report an insurance claim. Keep your agent's contact information and policy numbers for your flood and TWIA policies with you at all times.

7. Protect your home by keeping up with routine home maintenance and trimming trees surrounding your home. You may be able to lessen wind damage to your home by making some simple structural upgrades.

8. Keep receipts for any minor work completed. You should not make major repairs or changes unless a TWIA-assigned adjuster has inspected your property.
Flooding is the most common natural disaster in the United States. Flood insurance is recommended for those who live near coastlines, rivers, stream systems, or any other body of water. Flooding and mudflows (movement of land by viscous, water-saturated soil) are covered, but landslides (movement of land by earthquakes) are not covered.
Maintaining flood insurance is mandatory if you have a mortgage and live within a Special Flood Hazard Area, also known as an area with a 1.0% annual chance of flooding. Outside this area, insurance is not required, but many people have policies because flooding often does not stop at a boundary line on a map. If you are a first-time applicant for flood insurance, please be aware that there is a 30-day waiting period before a flood insurance policy goes into effect. Hence, new policies will not be written and existing policies cannot be modified when a storm is predicted or approaching your area.
National Flood Insurance Program (NFIP)
In 1968, the U.S. Congress enacted the National Flood Insurance Program (NFIP), primarily because flood insurance was nearly unavailable from the private insurance market. The federal government had been providing most of the funding for recovery after flooding events, but this system was not sustainable. Under the NFIP, homeowners pay premiums that contribute to their recovery should there be a flooding event.
Communities must decide to join the NFIP, but the individual premiums vary according to the location of the property. Homeowners must also maintain certain requirements, such as elevating or floodproofing structures. Homeowners can learn more about flood insurance, perform an address-based risk assessment, and locate an insurance agent serving their address at FloodSmart.gov.
NFIP Reforms
Although both individual premiums and federal funding contribute to disaster recovery from catastrophic flood events, the cost of recovery in recent decades has overwhelmed the NFIP. To address the issue, the U.S. Congress passed the Biggert-Waters Flood Insurance Reform Act in 2012 and the Homeowner Flood Insurance Affordability Act in 2014 to shift the NFIP toward risk-based premiums, remove subsidized premiums, and create a Reserve Fund.
Because more than 80% of policies do not involve subsidized rates, and the reforms do not affect all subsidized rates, only a small percentage of current policies are affected by the reforms. In addition, most rates increase gradually per year, rather than incurring a steep one-time fee. Most policies affected involve the following situations:
Residential properties that are not primary
Business properties
Severe repetitive loss properties (i.e., properties with multiple loss claims)
Structures that have incurred substantial damage or have been improved before Flood Insurance Rate Maps
Any new policy, lapsed policy, or when a property/policy changes owners
Preferred Risk Policy (PRP)
A Preferred Risk Policy (PRP) is available for a property located in a lowrisk area (e.g., B, C, and X zones) in a community that already participates in the NFIP. The PRP premiums are lower than those for standard policies. If your property was newly mapped into a high-risk flood zone on or after October 1, 2008, you may still be eligible for a PRP.
Talk to your insurance agent. Previous and current flood zone documentation for your property must be validated for eligibility. Likewise, your property must meet certain loss history requirements, even if you are the new owner. The requirements involve the number of flood claims and the cost of the claims. You can also decide between two types of policies: building-and-contents coverage or contents-only coverage.
Community Rating System (CRS)
The Community Rating System (CRS) is a program that rewards communities for floodplain management activities that exceed the minimum NFIP requirements. Individual insurance premium rates are discounted to reflect the reduced flood risk resulting from those activities. You can contact your insurance agent for more information. The three goals of the CRS program are:
Reduce flood damage to insurable property
Strengthen and support the insurance aspects of the NFIP
Encourage a community's comprehensive approach to floodplain management
Filing Insurance Claims After a Disaster
After a disaster, it is easy for anyone to feel overwhelmed; there are countless things to deal with. Yet, when you return to your property, there are certain things that you must do in order to file an insurance claim for any damage to your property and your home.
The following list compiles advice from FEMA and TWIA regarding what to have ready before an insurance agent or adjuster arrives:
An adult 18 or older, who lived in the residence before the disaster; this person must be present for the inspection, with photo identification
Proof of ownership and occupancy of the damaged residence such as property tax bill, mortgage payment bill or receipt, or utility service bill
Insurance documents and policy numbers
Detailed descriptions of the damage to the home and its contents
Brief description of what caused the damage (e.g., wind, flooding, debris)
Photographs of the damage (very important before you begin any repairs)
List of persons living in residence at time of disaster
Best contact information for reaching you (consider that you may not be able to stay in your house or receive mail at your address, and your phone may not have service)
You may receive visits from more than one inspector. Other inspectors may represent federal, state, county, or local government agencies, the U.S. Small Business Administration, or the National Flood Insurance Program. Representatives of volunteer agencies may also contact you to offer their services.
It is also important to be aware of individuals who may be posing as insurance inspectors and FEMA representatives. Inspectors from any governmental agency and FEMA representatives will show photo ID badges. If you are not shown photo identification, then do not allow the inspection. If you suspect someone is posing as an inspector, call your local law enforcement agency.
FEMA TERMS TO LEARN BEFORE FILING INSURANCE CLAIMS

Repetitively Damaged (or Repetitive Loss - RL) means the building must have had flood damage on at least two occasions during a 10-year period, and the cost to repair the flood damage, on average, equaled or exceeded 25 percent of the market value of the building on each occasion.

Substantially Damaged (SD) means damages of any origin sustained by a structure in which the cost of restoring the structure to its before-damaged condition would equal or exceed 50 percent of the market value of the structure before the damages occurred.

Substantial Improvement (SI) means any reconstruction, rehabilitation, addition, or other improvement of a structure, the cost of which equals or exceeds 50 percent of the market value of the structure (or smaller percentage if established by the community) before the "start of construction" of the improvement. This term includes structures that have incurred "substantial damage," regardless of the actual repair work performed.
Increased Cost of Compliance (ICC) Coverage
Flood damage to homes can vary greatly for different reasons. Sometimes the damage is far greater than a homeowner can afford with a direct loss insurance claim, especially when the homeowner must upgrade the home to meet current codes and requirements.
Increased Cost of Compliance (ICC) coverage may fulfill the gap between repairing your house to its pre-existing condition and complying with current codes and requirements.
For an example, flooding causes $200,000 of damage to Jane's house. After speaking with her insurance adjuster and the local building inspector, she finds out that she needs to elevate the house to meet new floodplain requirements. Jane can file for her direct loss claim and for ICC coverage, if she needs the additional financial assistance. The ICC coverage will provide no more than $30,000 (for any policy holder). Also, the combined amount of the claim and the ICC coverage cannot exceed $250,000 (the maximum limit of coverage for any residence).
Your community's building department must determine the extent of damage and what is necessary to bring your home up to compliance with current codes and requirements (whether you file for ICC or not). The department must then give you a written letter with those terms, which you will turn in to process your claim and ICC coverage.